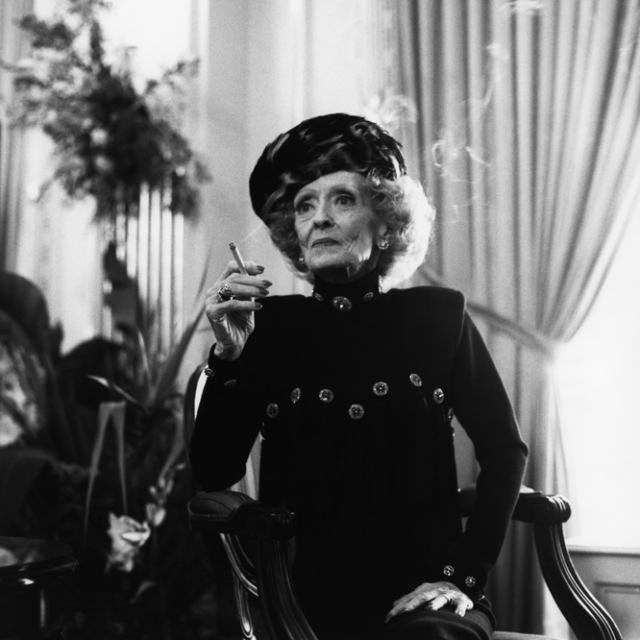 Bette Davis died in Paris on 6th October 1989. To mark the 30th anniversary of this sad event in 2019, I commissioned ten of America and Britain's leading film scholars to write a short statement about what they consider to be her greatest achievement and legacy. These are published here and on the website of the Bette Davis Foundation (www.bettedavis.com), starting with a statement from one of the world's most admired and influential film scholars, Richard Dyer.
Richard Dyer
Bette Davis, unlike Crawford or Stanwyck, is eminently imitable. She has been a gift to centuries of drag queens, Greta Scacchi and Susan Sarandon have brilliantly captured her fascination, Davis herself was not above self-caricature. She is imitable because she is mannered: those gestures, that walk, the crack in the voice, the unexpected pauses. Manneredness is often considered a vice; Davis gives the lie to this shibboleth. She shows us, supremely in Marked Woman, The Letter, The Old Maid, Now, Voyager and All About Eve, that there are always everywhere manners, that is, codes of behaviour – Davis was doing performativity before Judith Butler was born.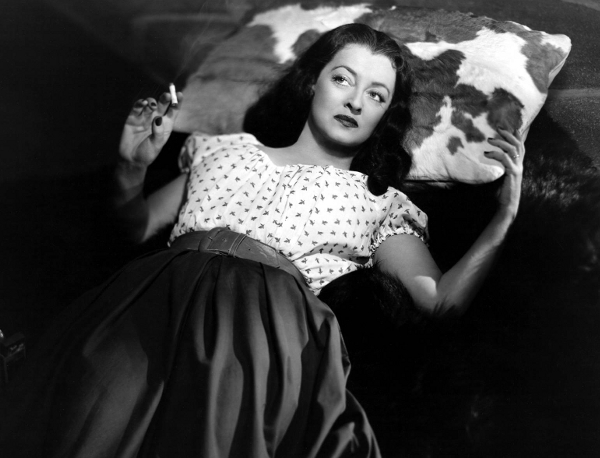 What makes Davis truly great, however, is the sense that someone has to be doing the performance and that there is a cost attendant on this, of getting the performance right or failing to do so. Davis conveys this in those hand movements and wonderful eyes, not quite doing what the voice and posture propose. We can only ever have before us performance, but we can sense what is moving it and moving about it: this is Davis' legacy. In short, the last thing she truly is is imitable: she is profoundly inimitable.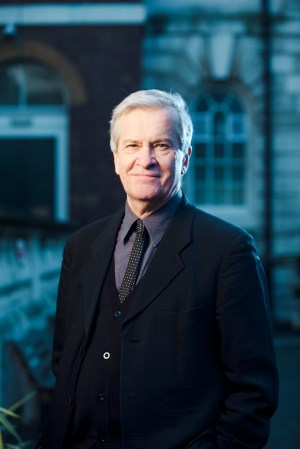 Richard Dyer, Professor Emeritus, King's College London, UK. Author of numerous books, including Stars (1979), Heavenly Bodies (1986) and White (1997).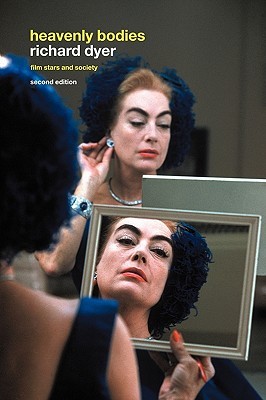 Sarah Street
There is a scene in All About Eve that exemplifies Davis's outstanding skill as a screen performer. Bill is away and Margo receives a telephone call in the middle of the night. We see her puzzled expression as she accepts the call from Beverly Hills. We hear Bill's voice: 'Margo, what a wonderful surprise', and she sits up straighter, her attention more alert. The conversation becomes gently comedic after Margo says she wants Bill to come home soon, seems ready to hang up but Bill asks why she hasn't 'sung it'. Hand on head, Margo realizes she's forgotten his birthday but doesn't admit it, saying she's planning a party on his return. Then Bill says Eve has already told him 'all about it' and Margo replies 'She did?' in slower vocal register as they finish the conversation. Margo turns towards her bedside table, replaces the receiver and lights a cigarette, exhaling slowly as she rests back against the headboard. Her eyes look down a little as her facial expression hardens to register a dawning consciousness of what Eve is 'all about.'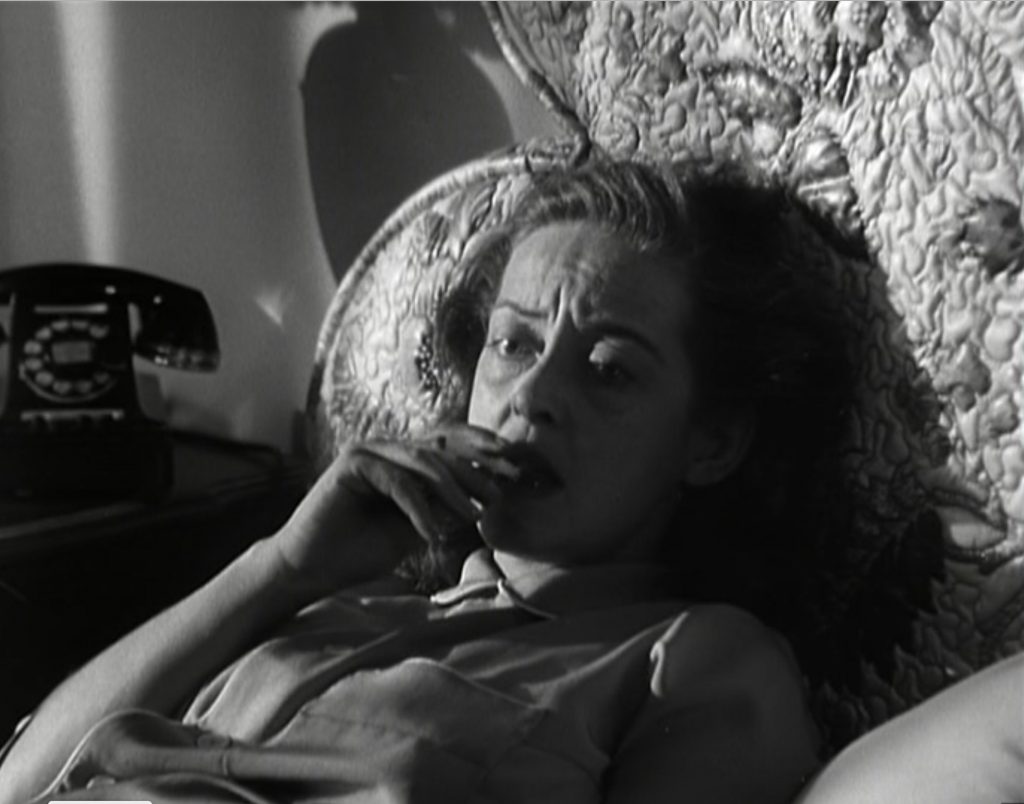 The scene shows film acting at its finest. There are no histrionics, very little body movement and Davis conveys the film's essence in just a few seconds. It shows her supreme accomplishment as a performer, conveying intimacy with the camera as well as the audience, as they too catch up with a perplexing, even sinister emotional shift in the film's drama.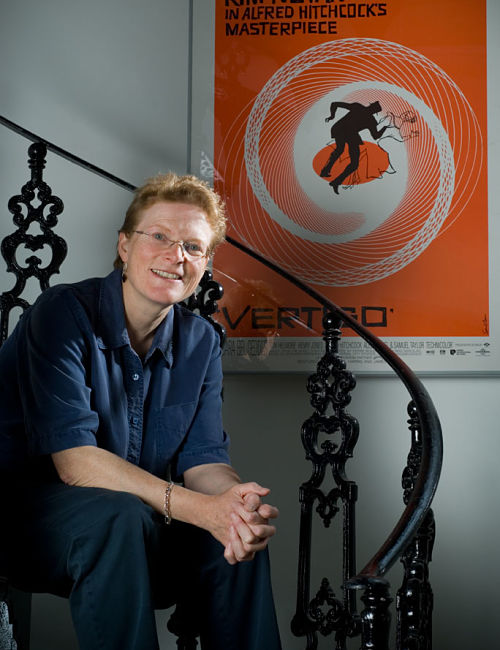 Sarah Street. Professor of Film. Foundation Chair of Drama, University of Bristol, UK. Author of many books including Deborah Kerr (2018), Colour Films in Britain: The Negotiation of Innovation, 1900-55 (2012) and Transatlantic Crossings: British Feature Films in the USA (2002).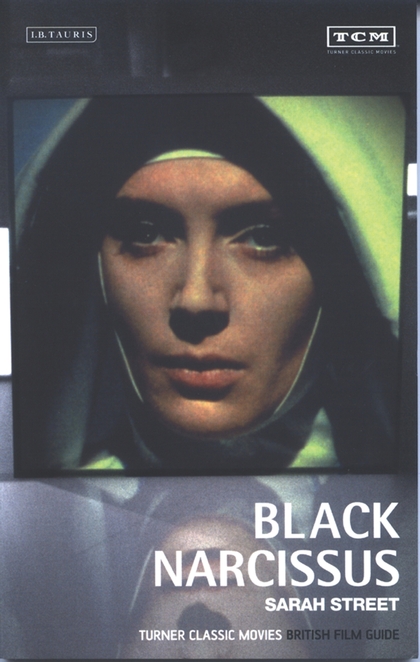 Pamela Robertson Wojcik
When I think of Bette Davis as a performer, I think of many things: the kinetic energy of her movements as she strides, runs, twists and turns; the nervous anxiety in her round darting eyes, or tears over-brimming them; the expressive hand gestures, alternately grasping or held in a prolonged pose like a Delsarte model; the chain smoking that serves as objective correlative for her manic energy; the way she holds a drink like mother's milk, or like she wants to fall inside the glass; but, above all, when I think of Bette Davis, I hear her voice.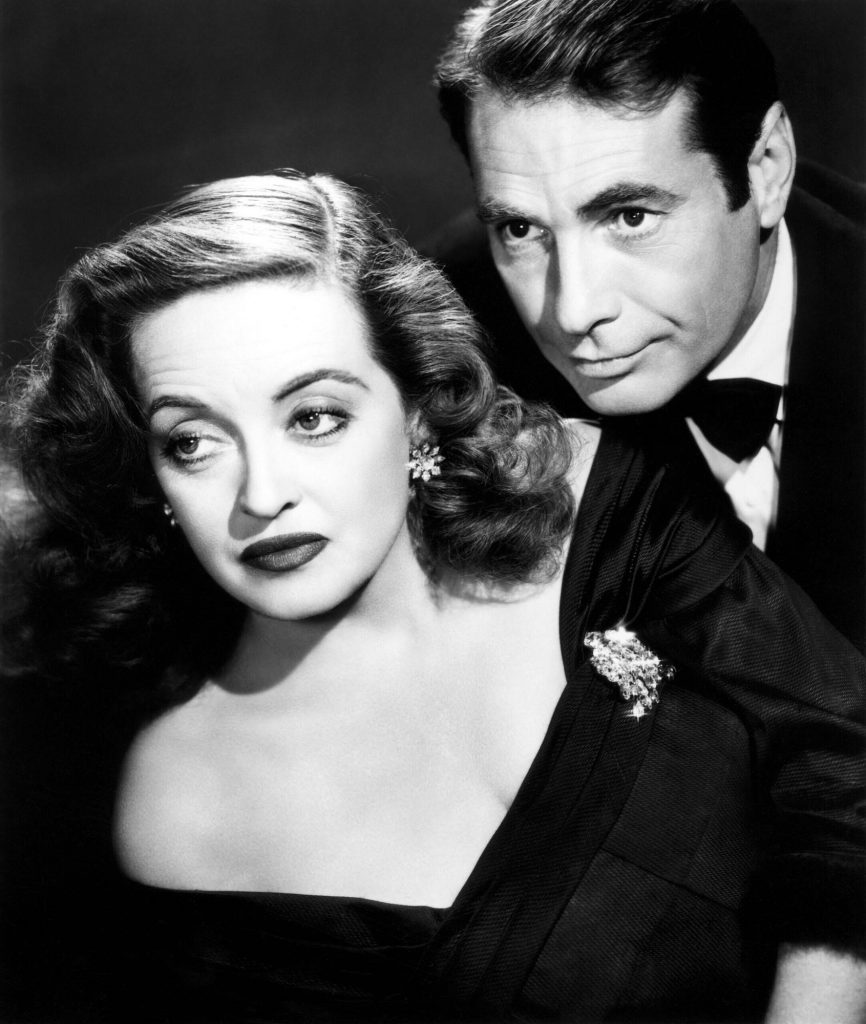 That voice! A bizarre mid-Atlantic accent that could be alternately patrician and lower class. The completely unique idiolect: words spoken not in sentences but clipped so that each word is delivered distinctly and with a punch. The snappish pattern of her speech is easy to imitate, but the grain, the texture, eludes. A slightly metallic tone beneath a lilting cadence. Her voice can convey charm and love, but mostly it pleads, rages, questions, and demands. It is a voice for a character who insists upon being heard.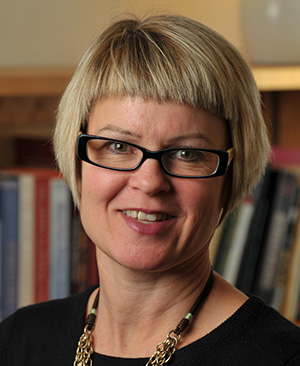 Pamela Robertson Wojcik. Past President, Society for Cinema and Media Studies. Professor, Dept. of Film, TV & Theatre, University of Notre Dame, Indiana, USA. Author of various books including Guilty Pleasures: Feminist Camp from Mae West to Madonna (1996) and Fantasies of Neglect: Imagining the Urban Child in American Film and Fiction (2016).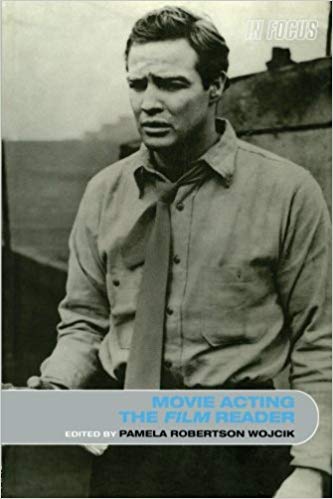 Christine Gledhill
Bette Davis always promises an enjoyable film, a pleasure to watch and above all listen to: an actress performing an intelligence at work, not only embodying, but standing at the side of, understanding the character, however flawed. Standout work is her creation of Charlotte Vale in Now, Voyager, a so-called "woman's film" that appeals to the emotional intelligence of women and men.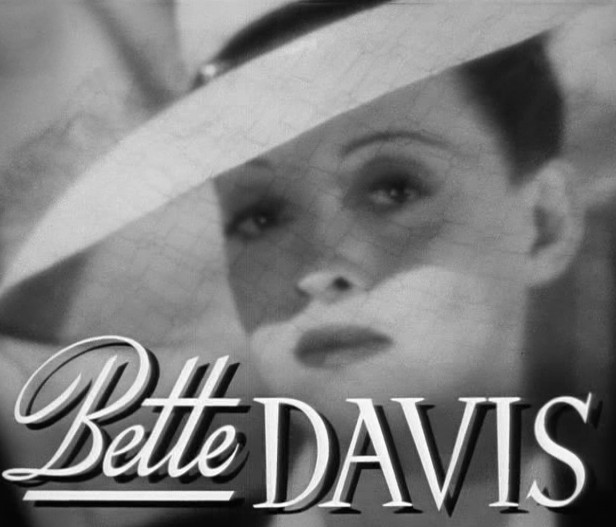 Having fought to retain the dialogue from Olive Higgins Prouty's realist novel, Davis piloted her character's struggle to independence through Irving Rapper's penchant for melodramatic effects, opposite Gladys Cooper's overpowering matriarch, while accompanied by Max Steiner's gut-wrenching score. Riding such tensions, Davis renders startling illumination in her delivery of lines that sum up the social-psychic concatenation of emotional demands, misperceptions and sudden recognitions as man and woman attempt to find and communicate their identities and desires. Davis's bemused repetition of her male admirer's words ironically ricochets into the stratosphere of gender-sex determinations: 'He wishes he understood me . . . He wishes.' Later on, she twice echoes Charlotte's own "I'm not afraid, mother," as she realizes their meaning. Finally, there's Davis's "that's it" moment, when Jerry explains his retreat in the interest of "some man to make you happy." Her repeated "So that's it" releases – in rising tones and husky voice – a litany of mistaken expectations for their future. The phrase endures thereafter, a definitively clarifying irony.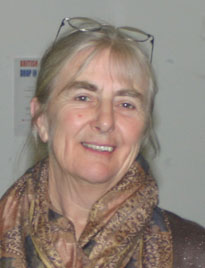 Christine Gledhill. Visiting Professor, Leeds University, UK. Editor of, among other things, Home is Where the Heart Is (1987) and Stardom: Industry of Desire (1991), co-editor of Melodrama Unbound: Across History, Media and National Cultures (2018), and author of Reframing British Cinema, 1918-28 (2003).
Chris Holmlund
Watching Bette Davis, I'm struck by the way poise, pose and posture count, whether she holds herself ramrod straight or — in contrast — slumps. Each character is a calculated construct, the beneficiary of Ms. Davis' discipline and detachment. In Jezebel, for example, she merits that second Academy Award, though parts of the film now read as racist. There's the arrogance of her side saddle entry, riding crop at the ready. Pres (Henry Fonda) and his cane cannot compete. She is scandalously riveting later, in long shot and long take, as Fonda swirls her around the dance floor wearing what, we're told, is an absurdly red, bare-shouldered ball gown. (The film is in black and white.)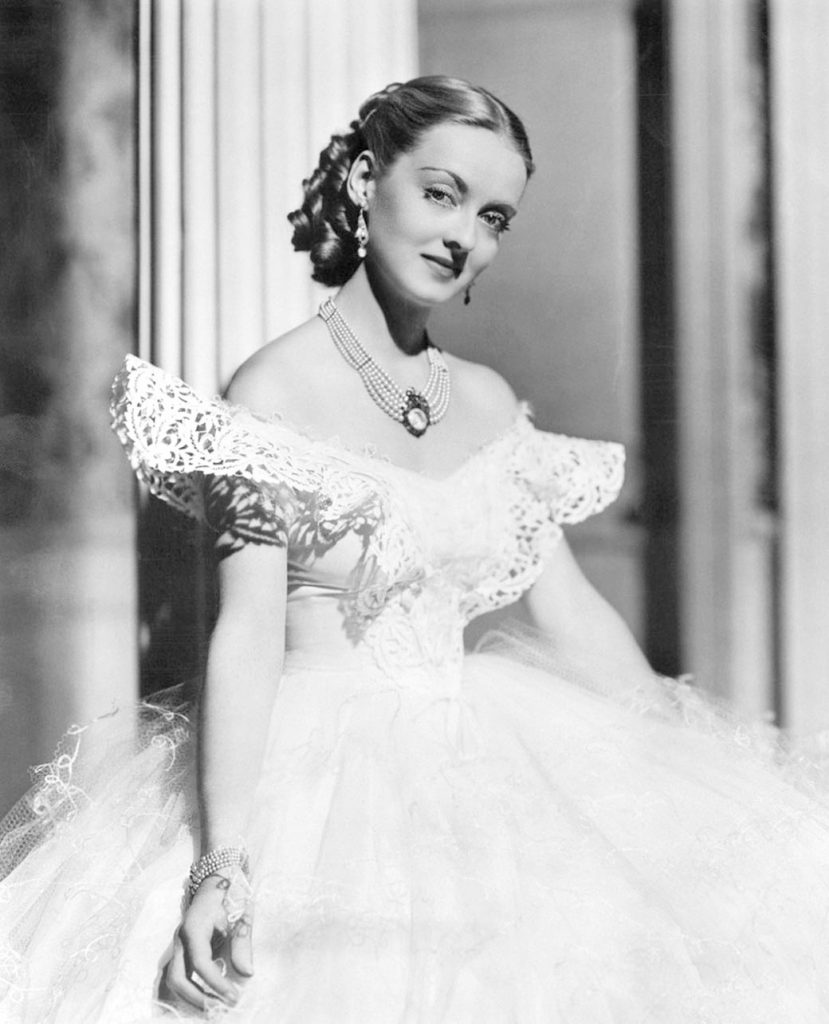 Who can forget the humility of her tilted head and downcast eyes, then her careful, kneeled, arranging of snowy tulle around her as, finally properly attired in white, she begs Pres' forgiveness? The gauzy fabric and performed contrition mask Miss Julie's steely resolve, as we glean from Davis' back when she turns to discover Pres's new wife, extends her hand and insincerely curtsies. I'm mesmerized, always, by how she conveys defiance, distress and determination through her back, shoulders and neck.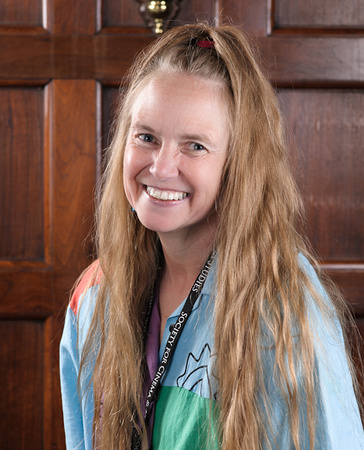 Chris Holmlund: Professor Emerita, University of Tennessee, USA. Author of Impossible Bodies: Femininity and Masculinity at the Movies (2001) and editor of, among other things, The Ultimate Stallone Reader (2014).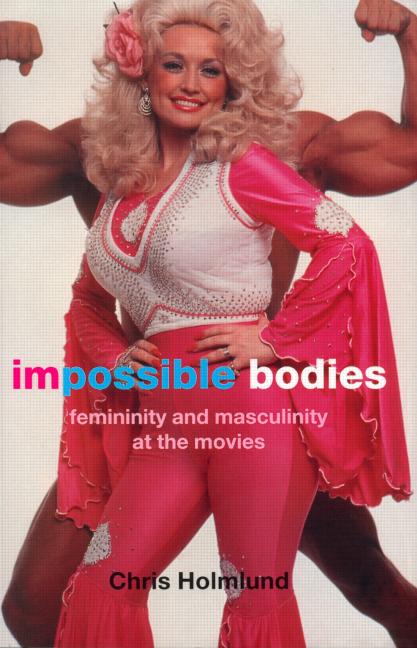 Julia Stern
So capacious was Bette Davis' on-screen emotional repertoire that the mere glance of her eyes, flick of her wrist, or elevation of her voice could telegraph treachery, suicidal rage, or heartbreaking sacrifice. Trained by modern dance pioneer Martha Graham to use her entire body as an instrument, Davis was armed with twice the expressive devices possessed by the average Warner Brothers' movie star. But what's the use of an eloquent body if it has nothing meaningful to say?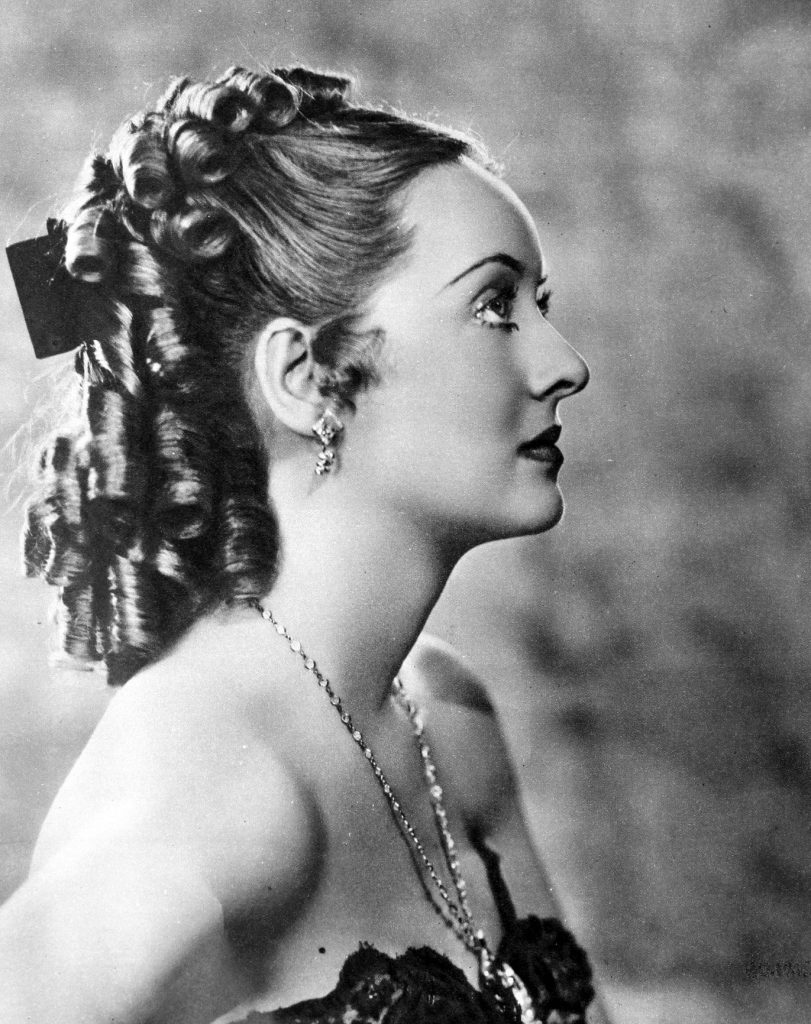 Aficionados of classic Hollywood cinema recognize that many of Davis' characters embodied the democratic principles held siege by the Nazis and Japan during the Second World War. Less well known is her work for racial justice: mentoring black actor Ernest Anderson in In This Our Life, whose lines (which he wrote) indict American racism in prescient terms; joining Hattie McDaniel and entertaining African American troops bound for the Pacific; and desegregating the Hollywood Canteen, as its president. While on-screen, Davis' Stanley Timberlake framed a black law student for a vehicular homicide she committed (In This Our Life) and, in whiteface makeup, she murdered her sister's black housekeeper (What Ever Happened to Baby Jane?), the off-screen Davis was a prominent figure in the African American press. Black newspapers across the nation celebrated Davis for her commitment to Civil Rights ten years prior to the birth of Dr. King's movement.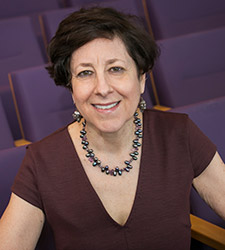 Julia Stern: Charles Deering McCormick Professor of Teaching Excellence, Northwestern University, Evanston, Chicago, USA. Author of published books on the early American novel, Mary Chesnut's revised Civil War narrative, and currently working on a manuscript entitled 'Bette Davis Black and White.'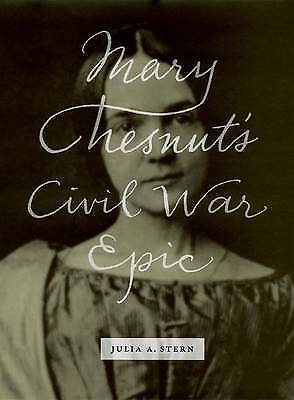 Paul McDonald
Davis may be emblematic of the Hollywood star system, yet she was also one of the system's most dissenting figures. Warner Bros. fashioned Davis' fame, retaining her on a multi-year contract, but this did not stop her rejecting the studio in 1936 after they refused to improve her employment terms.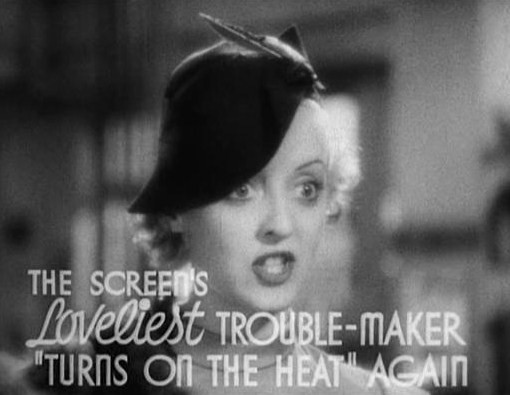 Escaping to work in Britain, Davis described her contract as a form of slavery. When Warner sued, the studio's barrister Sir Patrick Hastings countered: 'This slavery has a silver lining, because the slave was … well remunerated.' Acting for Davis, Sir William Jowett responded, 'Miss Davis is a chattel in the hands of the producer. I suggest the real essence of slavery is no less slavery because the bars are gilded.' Although the court ultimately found in favour of Warner Bros. and Davis returned to the studio, her actions exposed something of the contradictions at work in the star system. As such, Davis continues to fascinate as a figure that both embodied and rejected Hollywood stardom.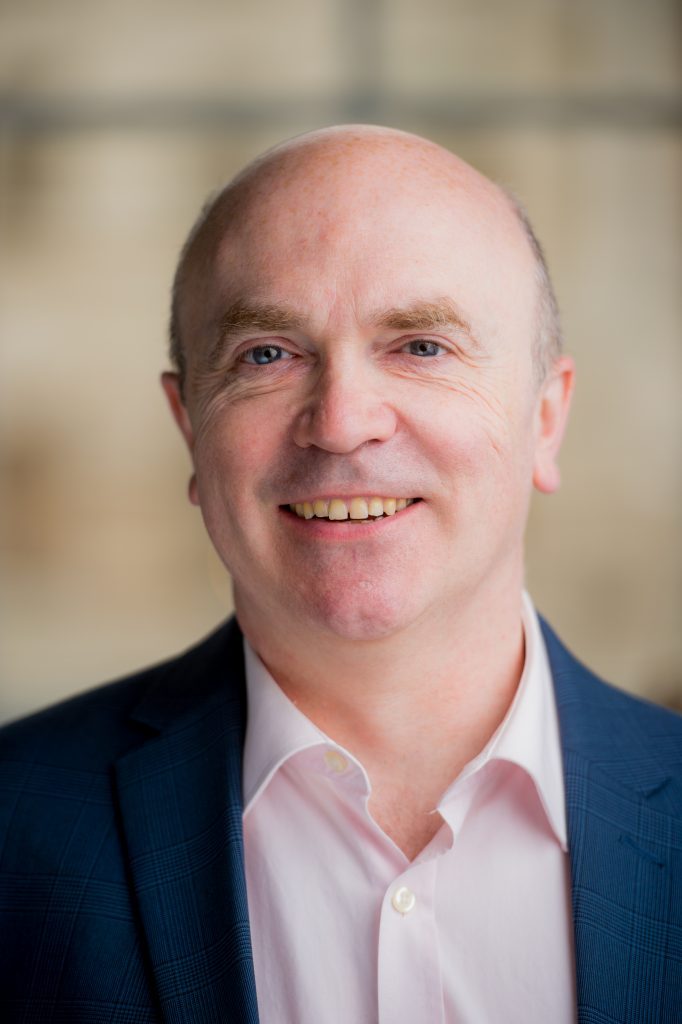 Paul McDonald: Professor of Cultural and Creative Industries, King's College London, UK. Author of numerous books, including The Star System (2001), Hollywood Stardom (2013) and George Clooney (2019).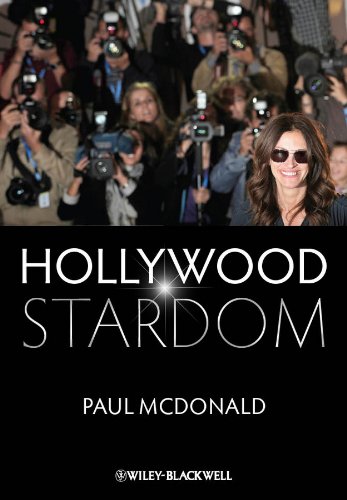 Cynthia Baron
Bette Davis exemplifies a generation of actors, writers, directors, and others whose training in modern acting contributed to a transformation in production practices and aesthetic priorities in studio-era Hollywood. The consummate professional, Davis epitomizes the actor-as-artist, willing to share craft secrets, as in her 1946 Theatre Arts article. Here she explains in crisp Davis fashion, "it is axiomatic that a screen actor works in a medium that has its own . . . demands [but] this is not a qualitative distinction, it is merely quantitative." Stage and screen actors all "work with the same tools. Our craft requires slight modifications in them, that is all."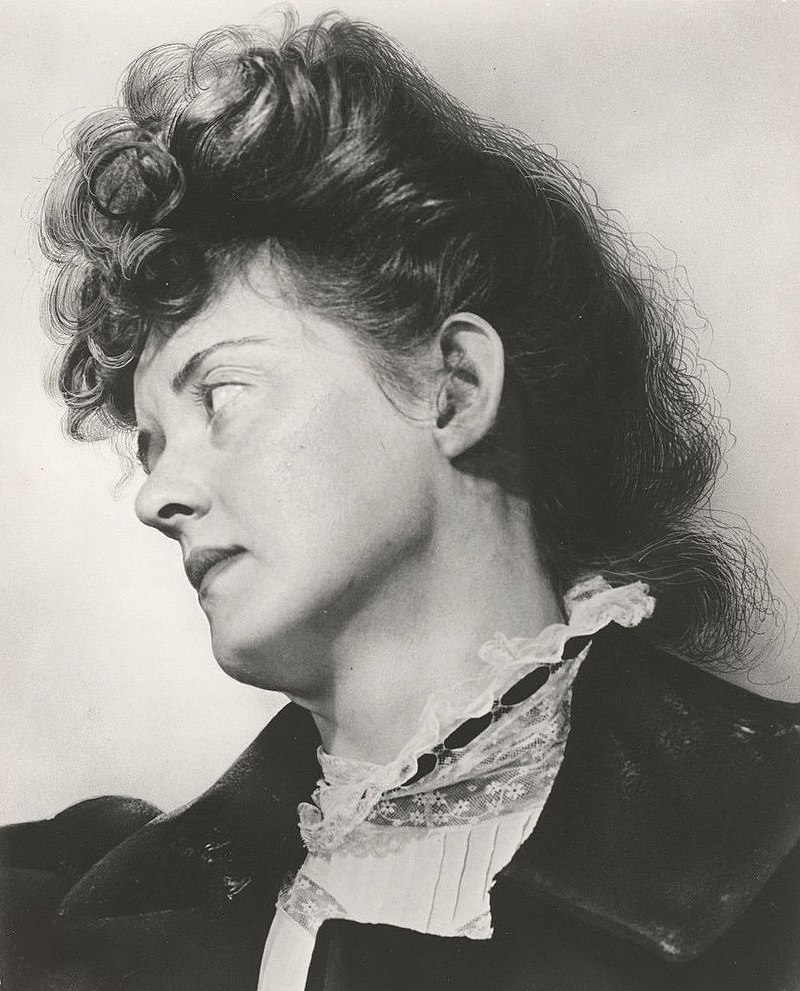 On screen, the "naturalness" of her performances in quiet moments of reflection, revelation, or apology offer occasions of what Stanislavsky called "public solitude," which lead audiences to seek an understanding of the character. The "crafted" feeling of her performances in moments of anger, revenge, or deliberate lying let audiences relish the skill and artifice of impersonation. Davis's performances are a significant part of acting history, for they also synthesize a tradition of performance as oration and another in which the actor's body and voice aim to express inner impulses. Davis's remarkable integration of these traditions makes her work emblematic of classical Hollywood cinema.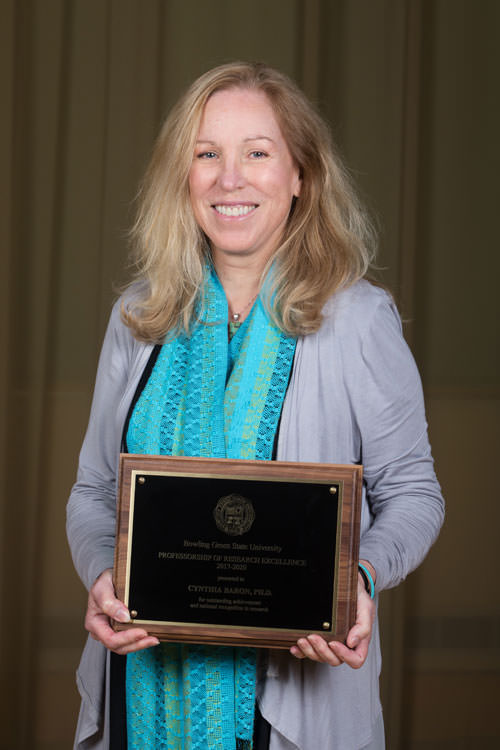 Cynthia Baron: Professor of Theatre and Film, Bowling Green State University, Ohio, USA. Author of several books, including Modern Acting: The Lost Chapter of American Film and Theatre (2016) and co-author of, among other things, Reframing Screen Performance (2008).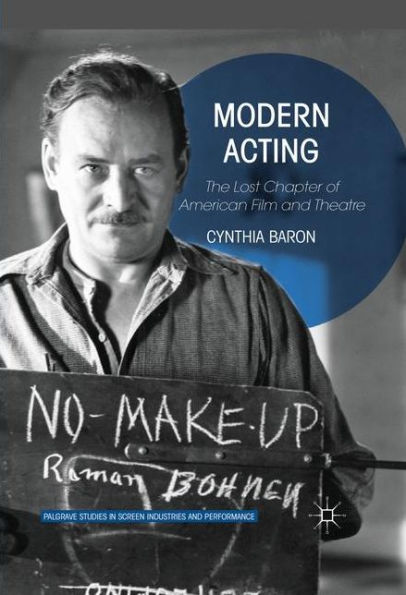 Steven Cohan
Bette Davis gives what many consider to be a terrific camp performance in the title role of What Ever Happened to Baby Jane? as the former child star trapped in memories of her past and in a love-hate relation with her sister, Blanche. Meanwhile, the wheelchair-bound Blanche has turned Jane into a monster by making her believe she was responsible for the accident that crippled her. With Joan Crawford playing Blanche to Davis's Baby Jane, the two stars' collaboration onscreen and animosity off-screen has made camp reception of both this film and its stars legendary insofar as the characters and performers now seem interchangeable.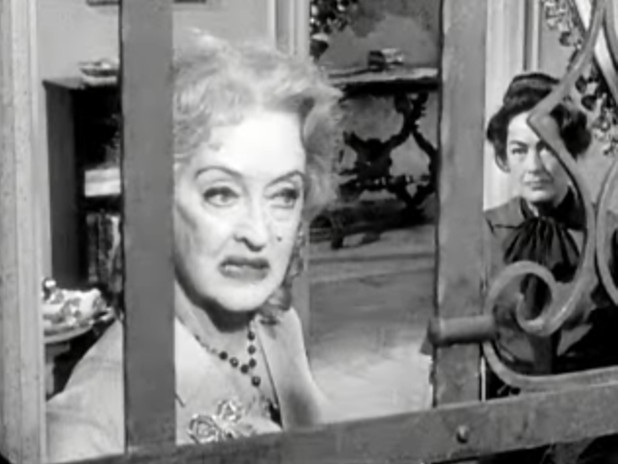 As much to the point of the film's success, Davis as Baby Jane disregards the Hollywood glamour regimen that her co-star still clung to. Viewers often fail to appreciate the subtlety of her performance—how Davis modulates her voice, for instance, to register different shades of conflicting emotions as her hostility to, yet dependence on, Blanche drives her character to cruelty and then madness. Vocally, this is a complex and nuanced performance, one reinforced by Davis's gestures, posture, and facial expressions. While many Davis fans may immediately mention All About Eve or possibly Now, Voyager as the hallmark of her career, What Ever Happened to Baby Jane? testifies even more strongly, I think, to Davis's well-honed craft and lack of ego as a performer.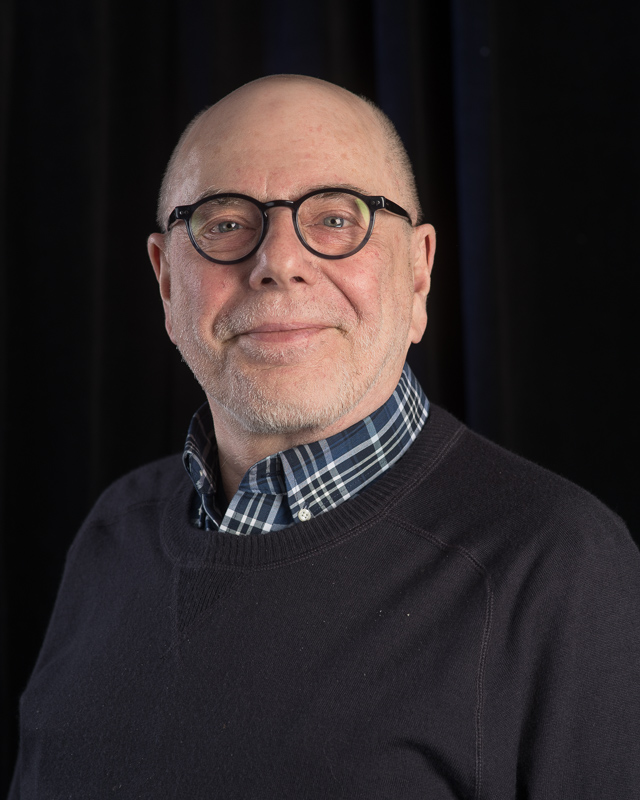 Steven Cohan: Dean's Distinguished Professor Emeritus at Syracuse University, New York State, USA. Formerly President for the Society for Cinema and Media Studies. Author of many books, including Masked Men (1997), Incongruous Entertainment (2005), The Sound of Musicals (2010), Hollywood by Hollywood: The Backstudio Picture and the Mystique of Making Movies (2018) and the forthcoming Routledge Film Guidebook: Hollywood Musicals.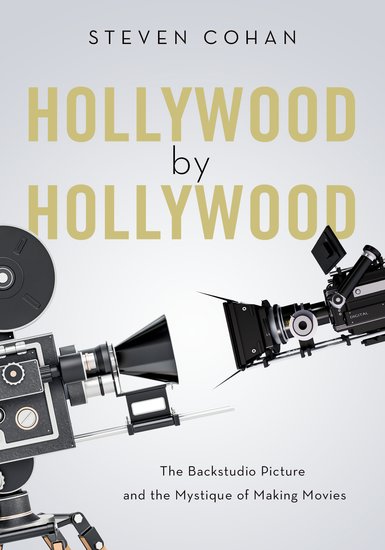 Jane Gaines
For years scholars have sought to epitomize Bette Davis, even while praising her acting range. Yet most ignore her first star vehicle, Ex-Lady (1933), a pre-Code experiment in open marriage. Here, she appears in one of her most anti-establishment roles, a single working woman wearing high Orry-Kelly designs for the most mundane moments, like lounging on a pillow in satin evening pyjamas. For evening, her gowns are cut low in front, while being cut completely out down to the waist at the back. In such a floor length dress, she glides, braless and slouching, to answer the door of her posh apartment, cigarette and drink in hand. Here is where she struck that best note—rejecting her Old World parents and refusing her happy marriage for the more progressive single life. She is cheerfully defiant.
This is before she had overplayed her rebellious hand as Julie in Jezebel (1938), embraced death as Judith Traherne in Dark Victory (1939), and turned sour as Charlotte Vale in Now, Voyager (1942). Here is how Bette Davis was then and still remains a model for revolutionaries. She was always acting "in spite of" something, whether tradition, death, or the plague.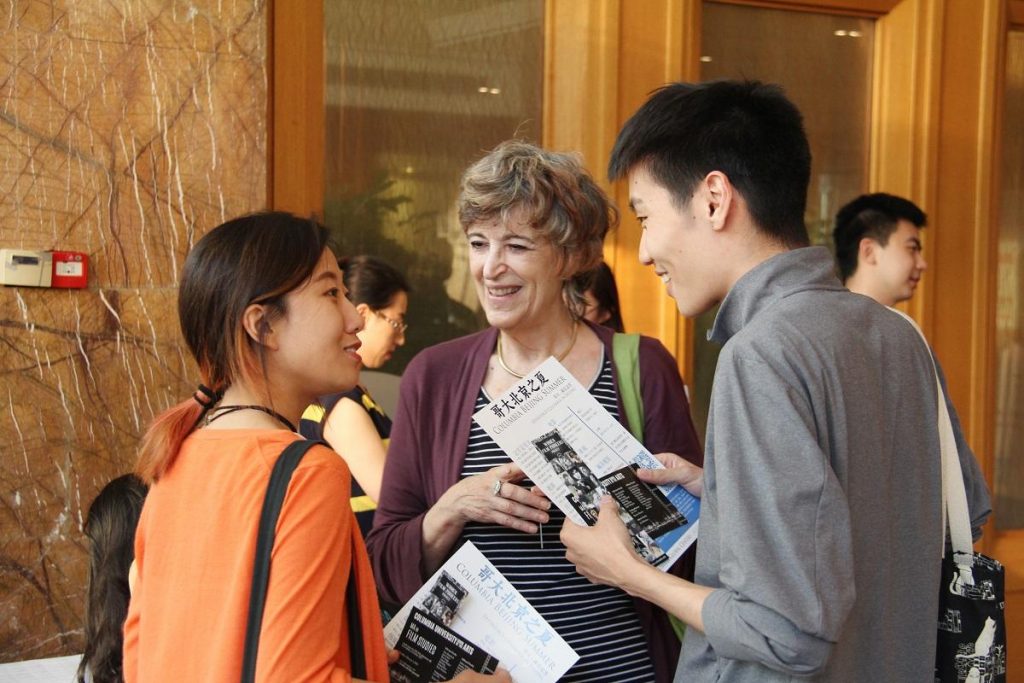 Jane Gaines: Professor of Film, Columbia University, New York City, USA. Author of numerous books, including Contested Culture (1991), Fire and Desire (2001) and Pink-Slipped (2018).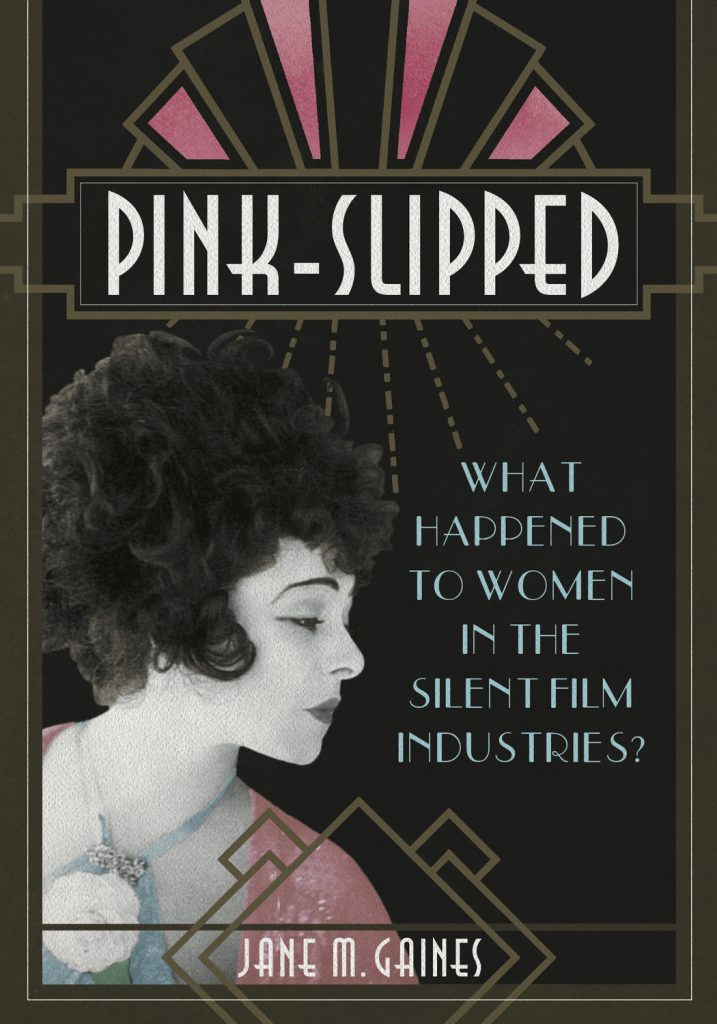 Endnote
My thanks to all the authors participating in this project and for having produced such insightful and eloquent work. As well as revealing the many facets that made Davis such a unique talent, enduring screen performer and an inspirational figure for generations of performers, moviegoers and film scholars, these concise testimonials demonstrate just how informative and thought-provoking a 200-word statement can be. In this instance, less is certainly more. This is something Miss Davis understood when it came to film acting, even though that knowledge didn't prevent her from occasionally – and wonderfully – going over the top in order to daringly and defiantly render her characters larger than life. And so, in the spirit of Bette Davis, I hope that these acute and apposite accounts will grow and flourish into larger, longer pieces that illustrate even more fully the finer points and extensive range of this actress' work. For Davis' work remains relevant, fascinating and worthy of study some thirty years after her death, richly rewarding those that take a close look at what she did, while taking the time and trouble also to think about why she did it. And so it goes on.